LATEST UPDATE SPECIAL SCHEDULE
Due to a lack of staff we are open from Wednesday to Saturday.
The service is offered Wednesday from 6:00 pm to 1:00 am, Thursday, Friday and Saturday from 6:00 pm to 3:30 am.
For more information on the prevention measures implemented for our employees and customers, visit the "About" section.
Point Zero 8 offers a service exclusive to its members which consists of driving you back in your vehicle. We are not taxis.
Service offered in Greater Montreal area, Laval, North Shore and South Shore. From these local areas, we can drive you back anywhere.
Request your driver with the mobile app (Apple and Android) or by phone. Following your request for a ride, a team of 2 drivers arrives in generally less than 30 minutes, or more depending on the availability of the drivers. A more precise timeframe can be mentioned to you when you place a request.
Types
of
subscriptions
available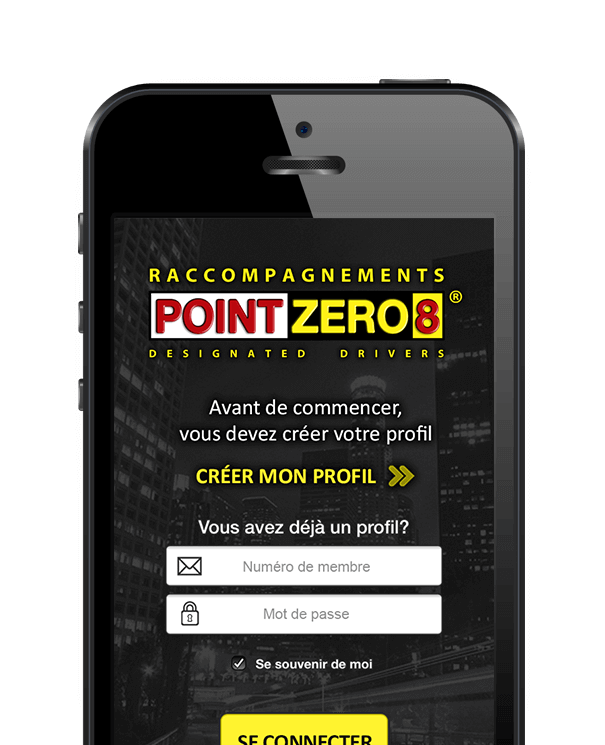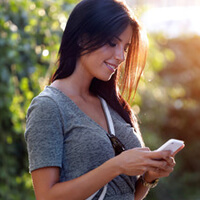 Request your ride
Download the app for free on your iPhone or Android cell phone. Creating your profile will allow you to quickly request a ride.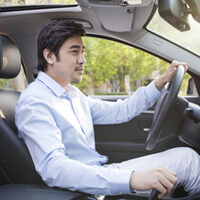 The drivers are on the way
Activate your app's notifications and you will be notified when the drivers get going. You will also receive a notification when they arrive.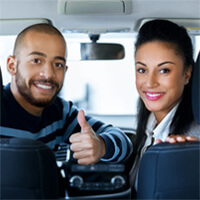 You are driven back home
We are driving you back safely, you can confirm the fare directly in the app and you will also be able to rate your ride.